Today's rural hospitals have tremendous challenges and uncertainty.
In the United States, rural hospitals have been closing at an unprecedented rate and one out of three rural hospitals have been identified as "at risk" of closing. Healthcare is vitally important to our society and represents a significant portion of our GDP. Nearly 60 million Americans reside in rural America. In other parts of the world, rural health leadership has similar importance and relevance. Developing and advancing rural health leadership not only delivers better healthcare, it also improves the economy. Most rural hospitals are one of the largest employers if not the largest employer in the areas they are located and therefore make a significant impact on the local economy.
---
Rural Health Leadership Radio, Inc. (RHLR) is a 501(c)3 non-profit organization founded by Bill Auxier, Ph.D. RHLR is in a unique position to impact rural healthcare at a very fundamental level.
---
Mission Statement: Improving the world by engaging rural health leaders in conversations, learning and research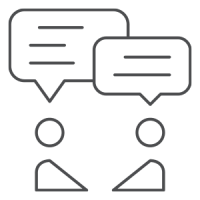 RHLR is focused on engaging individuals who work in rural health (C-level executives, directors, doctors, nurses, and other healthcare professionals) with conversations about rural healthcare: what's working, what's not working, lessons learned, definitions of leadership and more. Many of these conversations take place to create an episode for the Rural Health Leadership Radio™ podcast. These conversations are pre-recorded and published weekly. This service is offered at no cost.
The Rural Health Cafe is another form of rural health leaders engaging in conversations. The Rural Health Cafe is a virtual gathering spot, a mastermind group for rural health leaders, designed to support, encourage, advise and hold each other accountable for success. Upon joining the Rural Health Cafe, participants immediately expand their network and surround themselves with a diverse group of like-minded individuals, providing creative ideas and reducing the feeling of isolation rural health leaders often have. Participants share best practices, engage in collaborative problem solving and idea generation, and much more. The Rural Health Cafe is a collaborative effort with the Dynamic Leadership Academy. Participants pay a monthly feed to participate.
Bill Auxier, Ph.D., actively attends rural health meetings, nationally and regionally, He is often a keynote speaker or presenter. Attending these meetings provides another opportunity to continue the conversation on rural health leadership.
Learning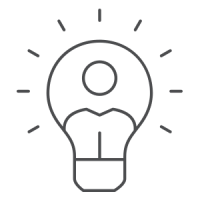 In addition to the learning that takes place during the conversation described above, RHLR will offer scholarships to rural health leaders; students graduating high school who want further education to earn the credentials to practice healthcare in the rural setting and for practicing rural health leaders who cannot afford the costs associated with leadership development.
RHLR will also collaborate with others in the design and implementation of leadership training, development and education.
An annual internship for MHA students provides another learning opportunity.
Research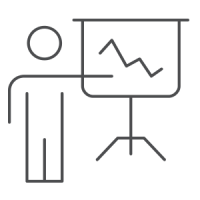 ---
RHLR will fund and support research focused on rural health leadership that provides value through pragmatic application.